Hi! Today I did a quick test using a camera to track a visible moving object and a projector, to place an image onto that moving object.
I am wondering if anyone can recommend best practices to reduce the latency? I can imagine at least four aspects having an effect on this: projector, webcam, OS and my software.
I wonder how to measure the latency introduced by each component, so I could know what change will have the greatest impact. The OS I can change for free, but other changes may be costly and produce small or no obvious improvement.
Projector: Doing research I found earlier this video: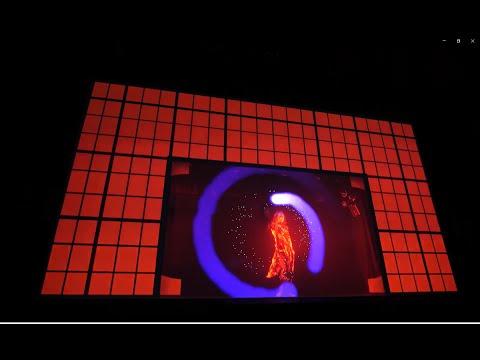 The result looks like what I would like to achieve. What they offer is a 70 Kg laser projector, which I'm afraid will cost something like 1€ / gram. They mention an input-to-output latency of 105 ms.
In this article it mentions the Optoma UHD38x can work at 240 Hz (same like the Panasonic above) giving us 4.2 ms latency. Might this produce a noticeable improvement?
Webcam: In a popular online store I see various infrared cameras with suspicious brand names that claim to do 100fps at 640x480. This might also produce better results when compared to a standard webcam (often running at 30fps), right?
OS: which OS might be better? With Linux one can use a low latency kernel. Has anyone tried if this might reduce the latency in this kind of project?
Any kind of feedback for this kind of project is very welcome!
Thank you!
Side note: a 10 year old video showing 1ms latency with custom hardware: